Compressors, Blowers, & Vacuums Industry Applications
Tulco has uniquely designed and formulated our food grade compressor lubricants to contain the highest-quality base stocks and the latest technology of advanced additive systems to provide maximum protection in rotary screw, centrifugal, and reciprocating compressors, all while maintaining a high-level of food safety. Our food grade compressor lubricants possess high viscosity indexes to offer protection in elevated temperatures, have very low sludge and varnish-forming tendencies, and—with their low pour points—are able to operate in low temperature operations, making them a versatile, efficient solution for a wide variety of operations.
What makes Tulco's Lubsoil® brand right for your food grade compressor application?
Lubsoil food grade compressor fluids offer superior performance in the areas of oxidation resistance, deposit control, while also addressing the issues of thermal degradation. Our high performance food grade compressor lubricants are specifically designed to extend equipment life.
Lubsoil Synthetic FG Blower Lubricants provide superior lubrication and protection for positive displacement blowers in the food industry and meet the requirements for all major blower manufacturers
Lubsoil Synthetic FG Vacuum Pump fluids are fortified with food grade anti-wear, rust and oxidation inhibitors to provide superior performance in modern, demanding vacuum systems in food plants. These fluids are non-foaming and possess excellent water separation characteristics.
Rotary Screw Compressors
Centrifugal Compressors
Reciprocating Compressors
Positive Displacement Blowers
Vacuum Pump Systems
Excellent Thermal and Oxidative Stability
Very Low Varnish and Sludge Tendencies
Exceptional Low Pour Points
Lower Maintenance Costs through Extended Drain Intervals
Excellent Anti-Wear Properties
Need more information or want to place an order? One of our lubricant specialists can help you out!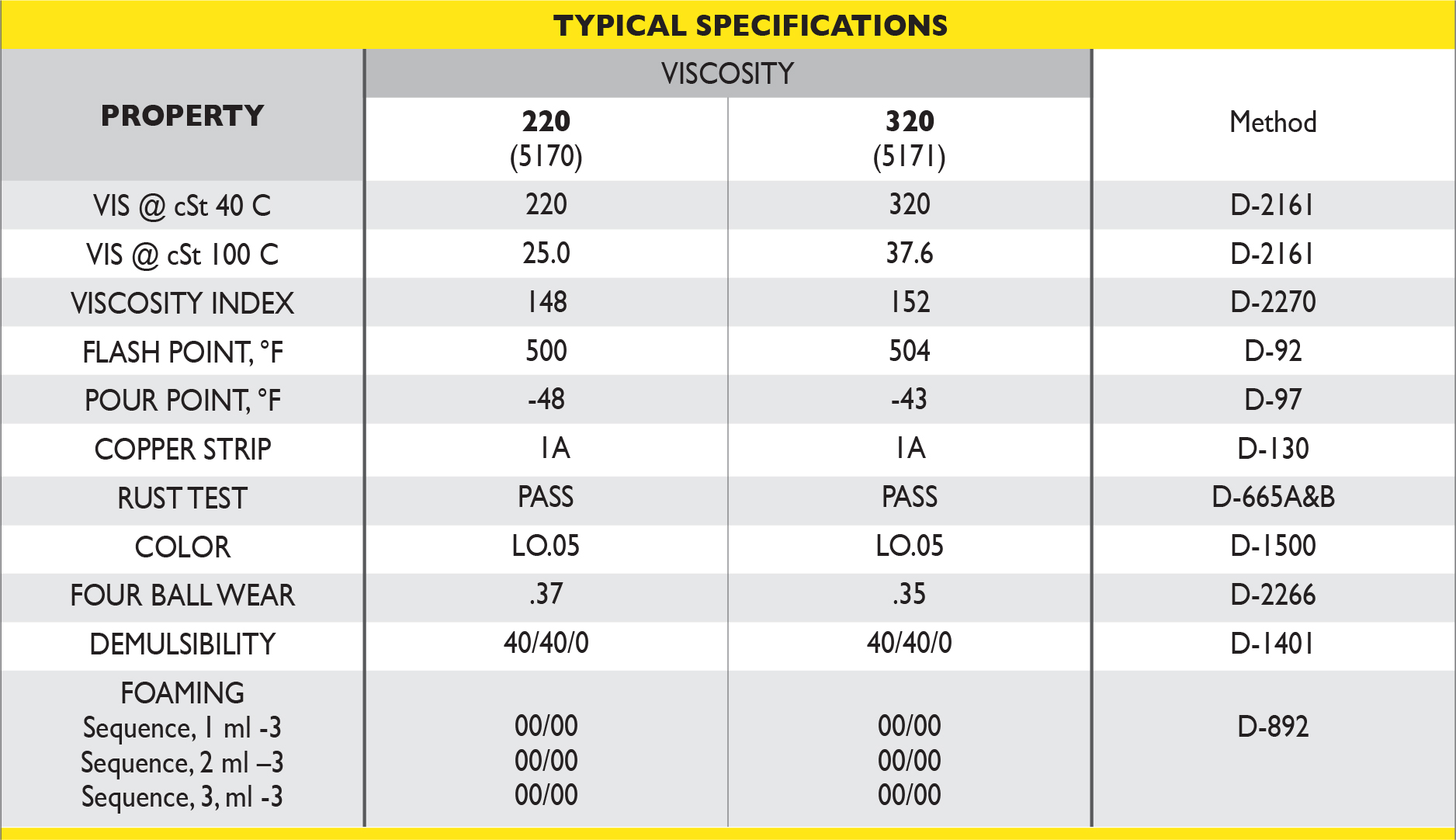 Tulco food grade lubricants have solved tough problems for many food and beverage producers.