Natural Gas Compressor Industry Applications
Natural gas compressors (or compressor stations) are critical to a natural gas pipeline system. Since a natural gas compressor is a complicated machine, it has various critical components that allow it to carry out its functions.
Tulco has developed a full line of natural gas compressor lubricants that lubricate these critical components and can help your compressor have a long life. We have worked with the major compressor manufactures to design fluids that not only meet the requirements of the compressor but are also tailored to the gas stream being compressed.
What makes Tulco's Lubsoil® brand right for your natural gas compressor application?
Our Polyalkylene Glycol (PAG) based lubricants are ideal for hydrocarbon and chemical gasses as they will minimize viscosity dilution and extend equipment life. The minimization of dilution will also reduce carry over which will reduce consumption of the lubricant.
Tulco's natural gas compressor lubricants possess high viscosity indexes to offer protection in elevated temperatures, have very low sludge and varnish-forming tendencies, and—with their low pour points—are able to operate in low temperature operations, making them a versatile, efficient solution for a wide variety of operations.
Reciprocating Compressors
Rotary Screw Compressors
Rotary Vane Compressors
Reduced Gas Solubility
Reduced carry over/consumption
Wide Range of Gas Compatibility
Reduced Foaming
Improved Wear Protection
Need more information or want to place an order? One of our lubricant specialists can help you out!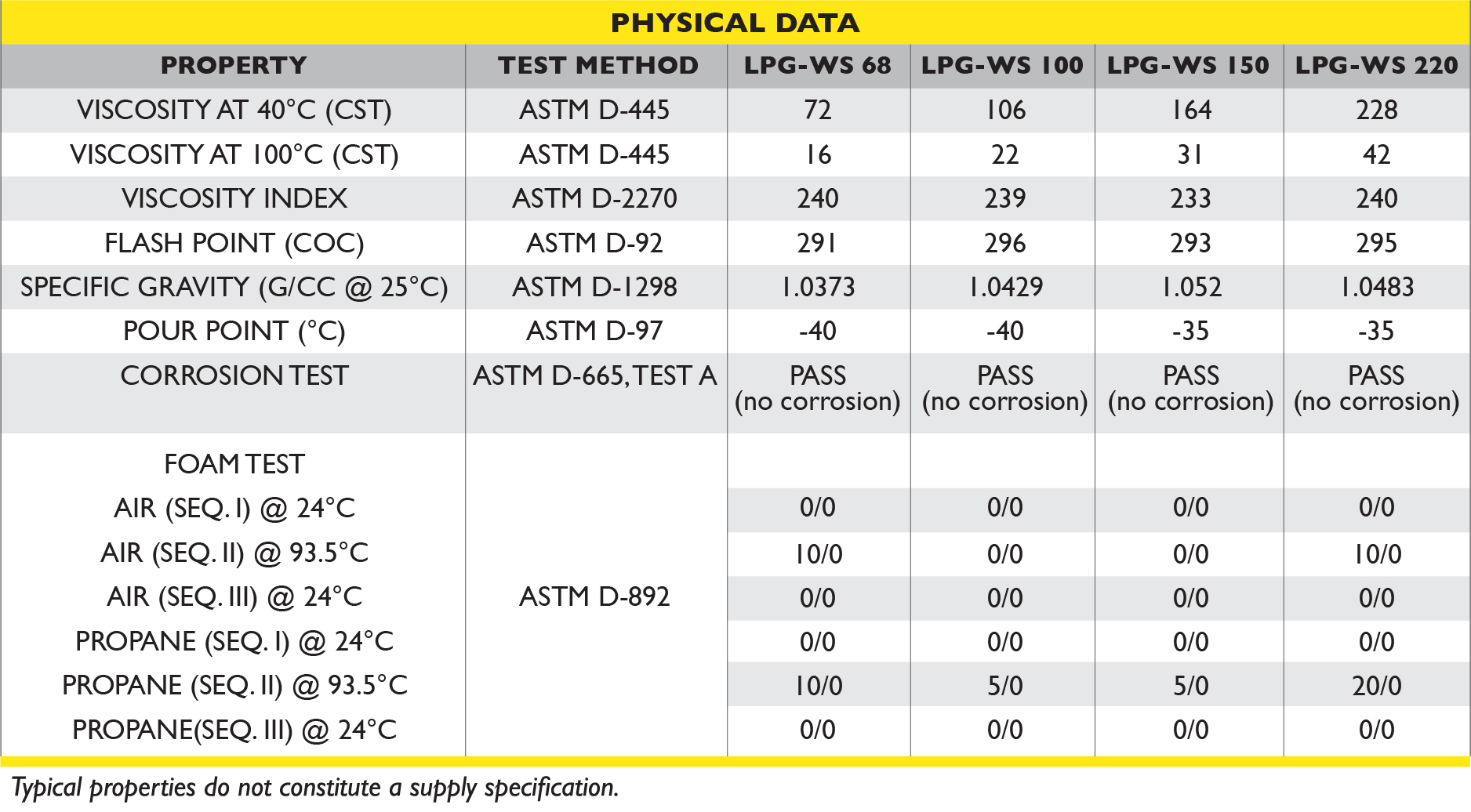 Tulco lubricants have solved unique problems in a wide range of oil & gas applications.