Lubsoil® white mineral oils are manufactured with the highest-quality mineral base stocks available; refined and hydro-treated to food grade white mineral oil specifications. These products meet or exceed U.S. F.D.A. regulation and are made by an advanced process developed to enhance the purity and stability.
Our white mineral oils are direct contact minerals oils containing the highest purity and are also fortified with Vitamin E. These oils meet the standards set forth by the National Formulary (NF) or US Pharmacopeia (USP). They do not contain any natural products derived from animals, nuts or GMO's, and are suitable for use where nut-free and vegetarian food is processed. They meet the requirements set forth in the US FDA regulations manual for contact with food for human consumption and for use as a component of nonfood articles intended for use in contact with food for human consumption and are certified Kosher with the Union of Orthodox Jewish Congregations of America.
Lubsoil food grade white oils can be used as process oils and extenders for light colored rubber and plastics production.
Lubsoil tech grade oils are effective alternatives to higher cost food-grade white oils, where applications may not require such levels of specificity such as dust suppression and textile fiber lubricants.
Low Pressure hydraulic systems
Coatings for egg, fruit and vegetable trays
Release agents for bakery equipment, pans and dough dividers
Lubricants for knives, hooks and chains
Rust Preventative for all process machinery used in the food industry
Cosmetics, lotions, body oils and ointments
NSF certified
OU Kosher certified
Do not contain any GMOs
Can be used where nut free and vegetarian food is processed
Need more information or want to place an order? One of our lubricant specialists can help you out!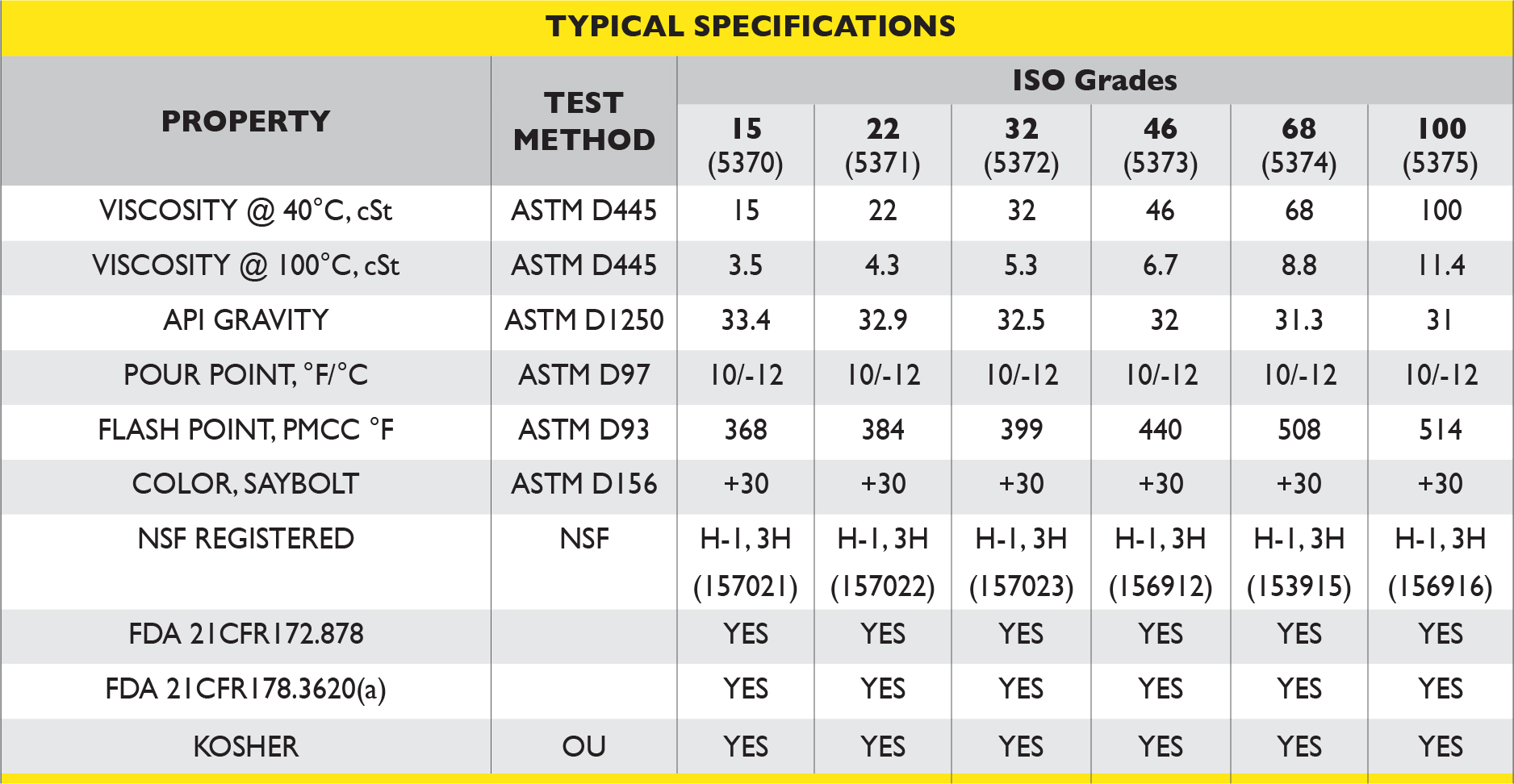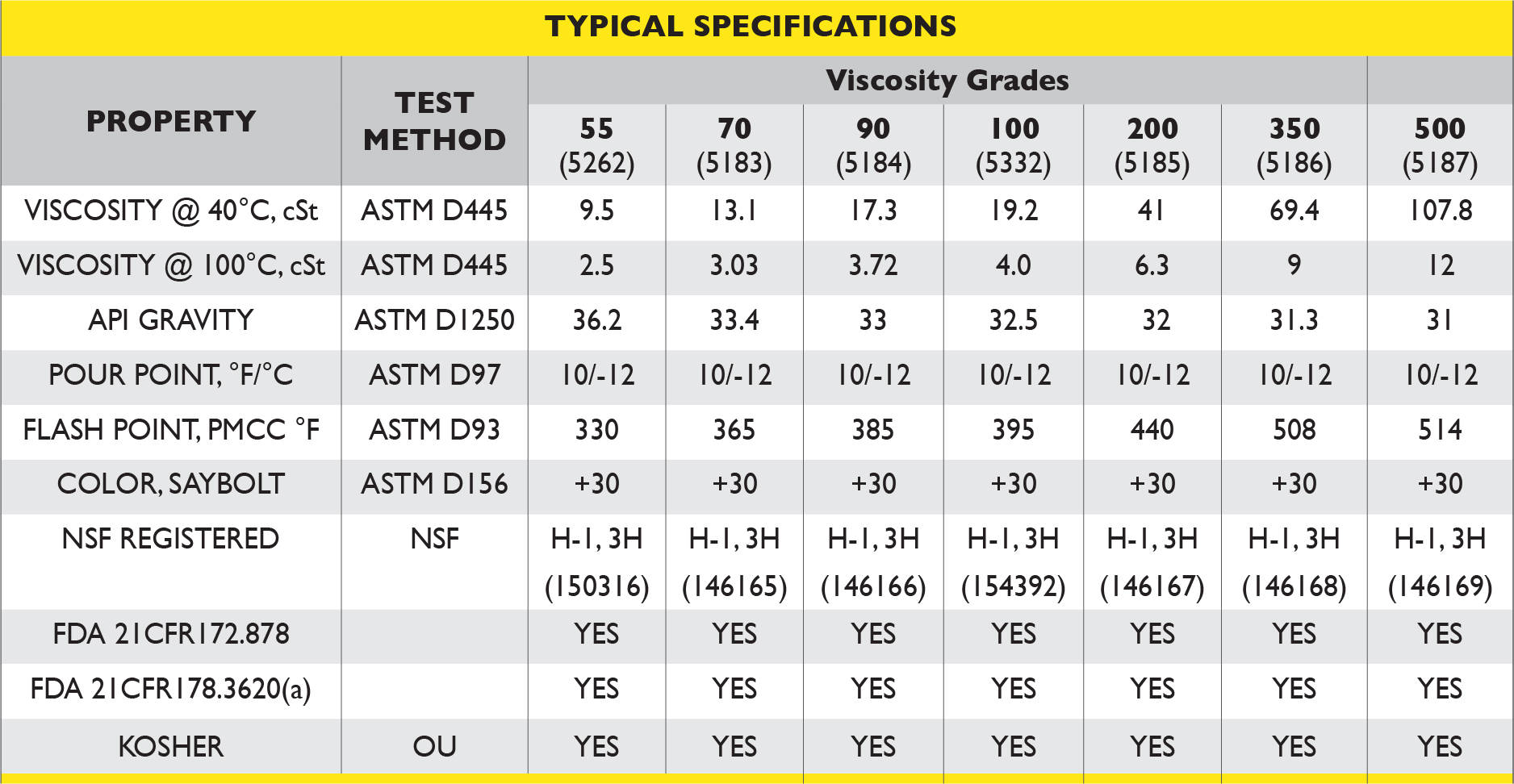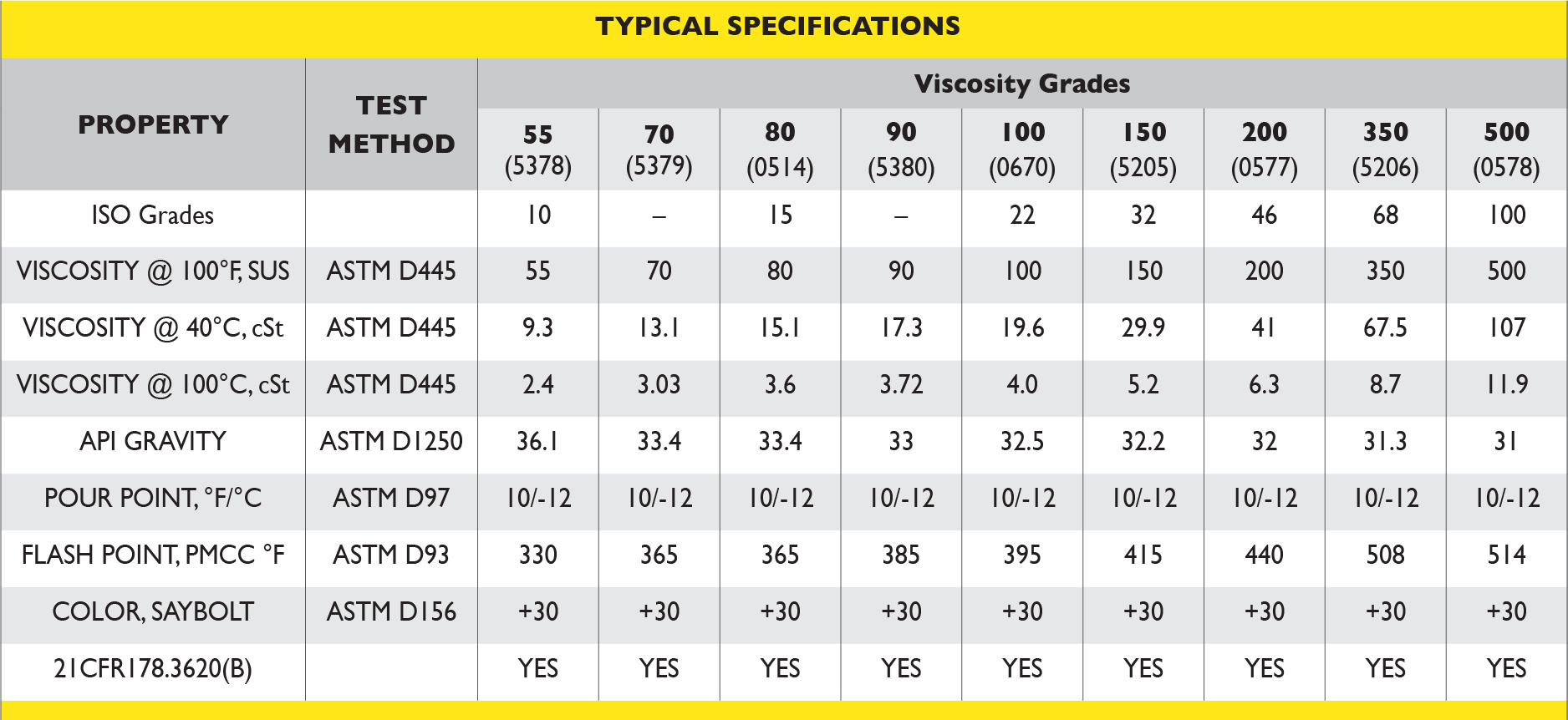 Lubsoil® products have solved unique problems experienced by food and beverage producers.